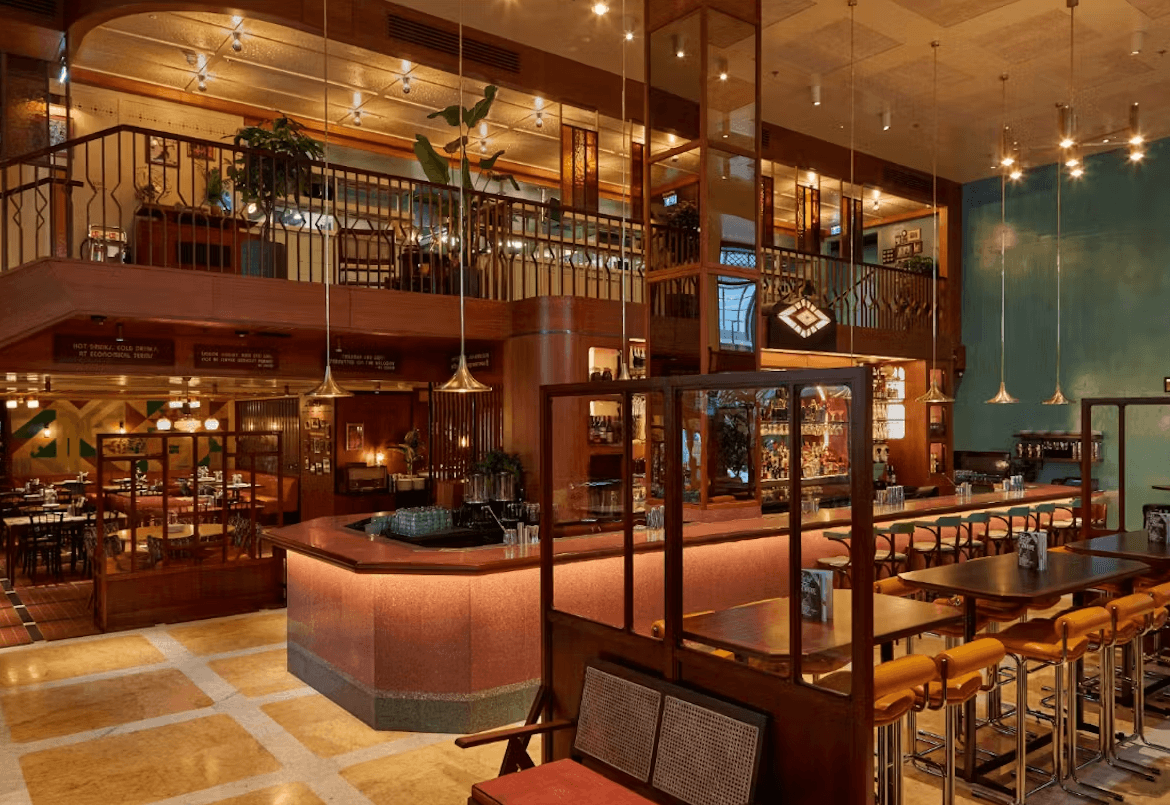 Dishoom Canary Wharf
Reviewed by S-mon
Published:
---
The important stuff
Kitchen style: Indian Bombay
Special shout-out: ask for Jeannette, she's the best
The first time I went to Dishoom was with my family sometime in 2018 before I even lived in London. We went for dinner in their large Kings Cross location. We ordered a bit of everything and shared. Boy oh boy was there a lot of flavours and textures. Having never been to India, Dishoom uncovered a new world for me. One where spices not only enrich flavours but actually make the dish.
A few years later my then skip-level boss came to town and we went to Dishoom. Turns out he likes things little more spicy than I normally go for. I like to think he wasn't trying to kill me... but I know better than that.
Later on I tried Dishoom for brunch for the first time. Much to my surprise, their brunch is in my opinion the best thing. Not just their best thing, the best thing. If you knew how often I go to Dishoom for breakfast you'd call me crazy. Trust me, it happens a lot.
Their bottomless house chai and oat chai made me realize that after 7 drinks of caffeine, you will not sleep for a number of days. This is useful knowledge I guess.
On top of that, Dishoom offers stamp cards. If you go 5 times, you get a free breakfast naan and house chai.
My highest recommendation on the brunch menu goes to the Wrestlers Naan. Yes it can be a little bit heavy but you will be fine for a few hours and with the extra punch by the chai you will feel like a warrior. Its essentially a nitro injection.
The staff is also remarkably great! Laura, the manager is nice and you can tell she is on top of things. The hostess at the door - usually Jeannette brings a smile to my face. She is so nice and helpful. Lots of laughs and good vibes. Granted, I go a lot and therefore had more time to build a relationship with the staff but I can say that even the first time I went to my preferred spot in Canary Wharf I was treated very nicely.
You can't go wrong with Dishoom Canary Wharf.